webmail
Multiple email issues affected some customers, for certain time periods, on 8/27/2020. Continue reading for more details. This post will be organized chronologically from oldest to newest information…
12/3/2019 11:40 AM ET – Our e-mail server provider is investigating login failures when using certain methods of accessing email. Users may be unable to login via Webmail and may experience login trouble or connection degradation via IMAP. All further updates, and notification of resolution, will be posted on the following Incident Report page (click the button below)…
Webmail & IMAP Login Failures – Cluster B
12/3/2019 3:10 PM ET – All Webmail & IMAP email issues are now resolved and users should no longer receive any errors when logging in.
10/25/2019 6:12 PM ET – The Operations team fixed the stylesheets (CSS) not being able to load for the Webmail interface. Webmail should be expected to render normally, now.
10/25/2019 4:35 PM ET – We have identified an issue where Widomaker e-mail users may experience an issue trying to load their Webmail. The page may not load properly. Updates will be made available at the link button, below, as soon as possible…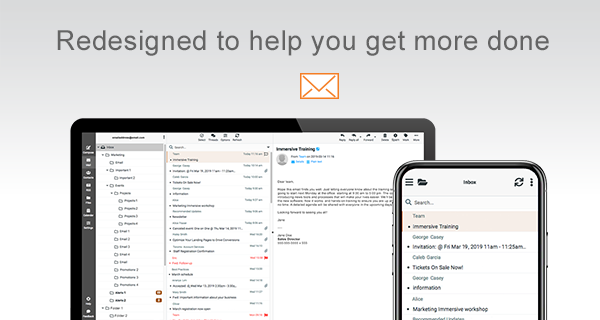 Update:
September 5, 2019, marks the official launch of our new Webmail! With improved workflows and a clean, mobile-responsive interface, our new webmail makes it easier to send emails, manage contacts, and more.
Once the new Webmail launches, users will no longer have access to the old interface.
This announcement applies to customers who have a widomaker.com (or tni.net) e-mail address, and use Webmail.
Our e-mail server provider is updating our Webmail platform to provide you with a better e-mail experience. The new Webmail will improve the way you manage and send email, helping you get more done, whether you're at your desk or on the go.