Outage Notification
11:00 AM – Our email server provider has notified us of a technical issue that may affect some customers with widomaker.com or tni.net email addresses, in addition to customers using Hosted Email Pro Enhanced Email…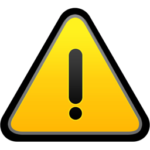 October 12 2020: Beginning about 12:30 PM ET, on Monday, October 12th, 2020, DSL customers, in the area of First Colony, and areas near Route 5, close to Jamestown, in Williamsburg, were unable to connect to DSL. The telephone company has confirmed there is an outage, in that area, that is affecting DSL service. The most recent update suggests they are still investigating the cause…
10/12/2020 16:57 EDT NEED TECH TO INVESTIGATE TCP AND ABCU CARD IN ALARM 1 Alarm On 1 OC3 Facility SHDSL
9/28/2020 2:15 PM – Our email server provider is currently investigating an issue that could affect some customers with widomaker.com or tni.net email addresses, in addition to customers using Hosted Email Pro Enhanced Email…
Multiple email issues affected some customers, for certain time periods, on 8/27/2020. Continue reading for more details. This post will be organized chronologically from oldest to newest information…
7/30/2020 9:30 PM – Issue resolved.
7/30/2020 8:30 PM – Our email server provider is experiencing an issue that may affect widomaker.com email accounts, as well as Hosted Email Pro Enhanced Email accounts. Plesk email accounts are NOT affected.
10/25/2019 6:12 PM ET – The Operations team fixed the stylesheets (CSS) not being able to load for the Webmail interface. Webmail should be expected to render normally, now.
10/25/2019 4:35 PM ET – We have identified an issue where Widomaker e-mail users may experience an issue trying to load their Webmail. The page may not load properly. Updates will be made available at the link button, below, as soon as possible…
Oct 18, 2019 – 1:08 PM ET – Issue resolved.
Oct 18, 2019 – 9:56 AM ET – There is currently an issue affecting customers with @widomaker.com e-mail accounts. In addition to @widomaker.com, e-mail users may also receive e-mail addressed to their account @widowmaker.com and @tni.net. Those domain aliases (widowmaker.com and tni.net) are not currently mapped to their original domains. As a result, users will experience the inability to receive emails at the address of an aliased domain until the issue is resolved. Our e-mail server provider is working on resolving the issue.
Updates on this issue may be found by clicking the button, below…
August 28, 2019: We have received the following notification from our e-mail server provider regarding an issue that may prevent sending mail…
7/18/2019, 12:45 pm – There is currently an issue affecting e-mail users with widomaker.com e-mail addresses. Updates will be available from the below link…
7/19/2019, 2:00 pm – The issue has been resolved.
[Updates will be added to the bottom of this post]
2/4/2019 2:00 pm: Verizon has confirmed that there is an outage affecting some DSL customers in the, Hampton Roads area. The outage appears to have started around 4:21 am (ET) on, Monday, February 4th, 2019. Verizon has not provided an ETR (Estimated Time of Resolution), at this time, and we are waiting for an update. We appreciate your patience.
2/5/2019 10:00 am: Per Verizon, the outage has cleared. Affected customers were able to reconnect shortly after, 9:00 pm, Monday evening (2/4/2019).