Business Internet
In addition to the recent EFF Podcast, "Why Does My Internet Suck," this new Techdirt Podcast, "The Future Of US Broadband" fills in a lot of the details of how the state of broadband came to be where it is, and what challenges exist in moving forward, in the future. It features the CEO of Sonic, a California based, independent ISP.
12/17/2020 10:30 AM – This morning there appears to be an outage affecting DSL Internet connections, the scope of which is currently unknown, but may include many DSL users across the country.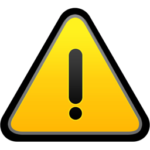 October 12 2020: Beginning about 12:30 PM ET, on Monday, October 12th, 2020, DSL customers, in the area of First Colony, and areas near Route 5, close to Jamestown, in Williamsburg, were unable to connect to DSL. The telephone company has confirmed there is an outage, in that area, that is affecting DSL service. The most recent update suggests they are still investigating the cause…
10/12/2020 16:57 EDT NEED TECH TO INVESTIGATE TCP AND ABCU CARD IN ALARM 1 Alarm On 1 OC3 Facility SHDSL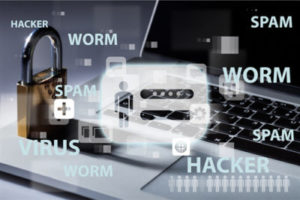 The Australian Cyber Security Centre (ACSC) has released a cybersecurity guide for small businesses. The U.S. Cybersecurity and Infrastructure Security Agency (CISA) has redistributed the guide and encourages small business owners and administrators to review the guide, which provides checklists to help small businesses protect themselves against common cybersecurity incidents.
Would you like help completing the cybersecurity checklist for small businesses at the end of the guide? Contact Widomaker to set up a time we, or a local partner, can review the guide with you and determine how to implement the recommendations in your small business environment.
Click the button, below, to review the guide…
Has your Internet speed suddenly become unusually slow? Have you asked your Internet provider to test your connection, but found no connection issues? One of the apps, on one of your devices (computers, smartphones, tablets, etc.), may be consuming all of your available Internet upload or download bandwidth.
(Updates added to the bottom of article)
DSL users may find that their Internet connection seems much slower once they have upgraded a computer to Windows 10, or purchased a new computer with Windows 10. This may be due to Windows 10 downloading updates or sharing updates using what Microsoft calls Windows Update Delivery Optimization.
We have been informed that some Widomaker DSL subscribers have recently been contacted by Verizon and have been asked to switch their telephone service from the traditional telephone service (POTS) they have now to new fiber based service.
Switching your telephone service from traditional service to fiber based service will (among other things) prevent your Widomaker DSL service from working, and reduce the choices you have regarding Internet service providers.
We want to remind all Widomaker DSL subscribers that making ANY changes to their telephone service may cause a temporary, or permanent (depending on the type of change), interruption to their DSL Internet service.
If you are considering making any changes to your telephone service, we suggest that you contact us first to discuss it, so we can determine if it is likely to cause an interruption in your Widomaker DSL Internet service.
For Widomaker customers, an Amazon Prime membership is a great addition to your Widomaker "Standard" or "Premium" DSL package*. Using Amazon Prime over your Widomaker DSL, or other "unlimited" broadband Internet connection, provides you with the following benefits…
Instantly watch over 40,000 movies and TV episodes with titles for everyone
Borrow books from the Kindle Owners' Lending Library
Get unlimited FREE two-day shipping with no minimum order size
Sign up for an Amazon Prime 30-Day Free Trial
* "Basic" DSL customers may contact Widomaker to upgrade their DSL package to "Standard" or "Premium" DSL for faster connection speeds that will work best with Video streaming services like Amazon Prime.
In an effort to block more spam, and better avoid spam related issues, new anti-spam software from Parallels has been added to the Plesk web hosting server. Any web hosting customers who notice any new issues regarding spam blocking should contact our office to report them.