Administrator

Oct 18, 2019 – 9:56 AM ET – There is currently an issue affecting customers with @widomaker.com e-mail accounts. In addition to @widomaker.com, e-mail users may also receive e-mail addressed to their account @widowmaker.com and @tni.net. Those domain aliases (widowmaker.com and tni.net) are not currently mapped to their original domains. As a result, users will experience the inability to receive emails at the address of an aliased domain until the issue is resolved. Our e-mail server provider is working on resolving the issue.
Updates on this issue may be found by clicking the button, below…
Oct 18, 2019 – 1:08 PM ET – Issue resolved.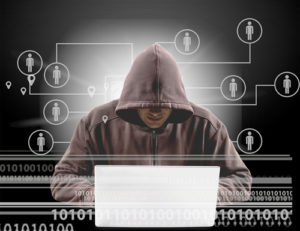 In recognition of National Cybersecurity Awareness Month (NCSAM), the Federal Bureau of Investigation (FBI) has released an article to raise awareness of phishing and spearphishing. The article provides guidance on recognizing and avoiding these types of attacks.
The Cybersecurity and Infrastructure Security Agency (CISA) encourages users to review the FBI article and CISA's Tip on Avoiding Social Engineering and Phishing Attacks. For more information on NCSAM, see the NCSAM 2019 webpage and the NCSAM 2019 Toolkit. Users can report suspected attacks to their local FBI office or to the FBI's Internet Crime Complaint Center at www.ic3.gov.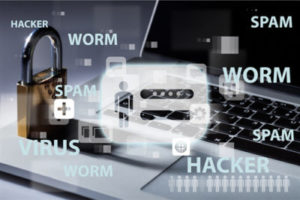 The Australian Cyber Security Centre (ACSC) has released a cybersecurity guide for small businesses. The U.S. Cybersecurity and Infrastructure Security Agency (CISA) has redistributed the guide and encourages small business owners and administrators to review the guide, which provides checklists to help small businesses protect themselves against common cybersecurity incidents.
Would you like help completing the cybersecurity checklist for small businesses at the end of the guide? Contact Widomaker to set up a time we, or a local partner, can review the guide with you and determine how to implement the recommendations in your small business environment.
Click the button, below, to review the guide…
Web hosting customers who use the WordPress content management system (CMS) should be aware that WordPress 5.2.3 has been released with security and bug fixes. All hosting customers using WordPress should upgrade to this latest version to avoid their website being compromised via security vulnerabilities in the older versions of WordPress.
WordPress uses can upgrade by logging into the Plesk control panel and using the WordPress Toolkit, or by logging into their WordPress site, and using the Update menu within the WordPress Admin dashboard.
Our office will be closed on Monday, September 9, 2019. All services will remain online and monitored.
9/3/2019 2:00 pm – Due to a telephone company outage, in our area, the telephone lines at Widomaker's office are not working. The telephone company estimates they will restore telephone service by 6:00 pm.
August 29, 2019: We have been informed of an issue with our e-mail server provider that may cause inbound e-mail delays…
Widomaker's office will be closed on Monday, September 2, 2019 (Labor Day).
August 28, 2019: We have received the following notification from our e-mail server provider regarding an issue that may prevent sending mail…
August 6, 2019: There is currently an issue that might affect a small number of e-mail users who use mail.widomaker.com as their POP or IMAP server. Affected users might experience delays in inbound mail delivery, or sluggishness using Webmail (webmail.widomaker.com). As a result, emergency maintenance has been scheduled for the evening of 8/6.