Security Vulnerability
This post is only applicable to customers who have their domain's email hosted on our Plesk hosting servers _AND_ (at least sometimes) access their email using the Horde webmail application. Note that most hosting customers use Outlook or Thunderbird to access their email, and do not regularly use webmail.
Multiple Netgear router models contain vulnerabilities that a remote attacker can exploit to take control of an affected device. Widomaker does not provide Netgear routers with our service, however, many of our customers may have purchased one, themselves, to use with their Internet service. If you are using one of the affected Netgear models, you should update or replace the device, immediately. Please continue reading to determine if your Netgear router model is affected…

Vulnerabilities were recently discovered, by a 17 year old security researcher, in Dell support software, that is included on Dell desktop and laptop computers, that could allow an attacker to compromise, and take over, the computer.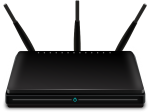 Cyber Actors Target Home and Office Routers and Networked Devices Worldwide
Note: Updates will be added to the bottom of this post. On, 6/6/2018, additional router models were added to the list of affected devices.
You may have heard, in recent news reports, about malware called VPNFilter, that has compromised "hundreds of thousands" of home and office routers.
It's important that all Internet users take action to secure their Internet router to avoid very real negative consequences. The items below briefly describe what steps are necessary. For those who are uncomfortable with any of the steps, after step number one, please contact Widomaker, a local computer shop, or the Support Department of the manufacturer of your Internet router, for guidance.
Attention: All website hosting customers who use the WordPress content management system on their websites, please see below…
On Oct 16 2017 US-CERT released Vulnerability Note VU#228519 after researchers disclosed "serious weaknesses in WPA2, a protocol that secures all modern protected Wi-Fi networks." They have named the proof-of-concept exploits, KRACK (key reinstallation attacks)…
The weaknesses are in the Wi-Fi standard itself, and not in individual products or implementations. […] To prevent the attack, users must update affected products as soon as security updates become available.
On, October 2, 2017, vulnerabilities (US-CERT VU#973527) were made public, by Google's security team, in Dnsmasq, a widely used software package included in many Internet-connected devices, such as routers, IoT devices, and Android devices. Exploitation of some of these vulnerabilities may allow a remote attacker to take control of an affected system.
According to US-CERT (part of the Department of Homeland Security), Netgear R6200, R6250, R6400, R6700, R6900, R7000, R7100LG, R7300, R7900, R8000, D6220, and D6400 routers, and possibly other models, are vulnerable to arbitrary command injection. If you use one of the vulnerable Netgear routers, we recommend that you apply an update provided by Netgear, or discontinue use and replace the vulnerable device.
Several models of D-Link DIR routers contain a vulnerability that may be used to remotely compromise the device. If you use a D-Link DIR router, please review the US-CERT Vulnerability Note and D-Link public advisory to determine if your specific model is affected.
Customers using WordPress on their hosted web sites should immediately update due to a critical security issue. See…
https://wordpress.org/news/2015/04/wordpress-4-2-1/
WordPress 4.2.1 is now available. This is a critical security release for all previous versions and we strongly encourage you to update your sites immediately.

A few hours ago, the WordPress team was made aware of a cross-site scripting vulnerability, which could enable commenters to compromise a site. The vulnerability was discovered by Jouko Pynnönen.

WordPress 4.2.1 has begun to roll out as an automatic background update, for sites that support those.

For more information, see the release notes or consult the list of changes.

Download WordPress 4.2.1 or venture over to Dashboard → Updates and simply click "Update Now".