E-mail
August 6, 2019: There is currently an issue that might affect a small number of e-mail users who use mail.widomaker.com as their POP or IMAP server. Affected users might experience delays in inbound mail delivery, or sluggishness using Webmail (webmail.widomaker.com). As a result, emergency maintenance has been scheduled for the evening of 8/6.
August 7, 2019: We are noticing email sending issues for some customers. Our provider is actively investigating and we will provide more updates as they are available.
August 8, 2019: We are pleased to inform you that all email services are back to normal. We will continue to monitor the services. Thank you very much for your patience.
Updates, and more details, are available from this link, below…
7/18/2019, 12:45 pm – There is currently an issue affecting e-mail users with widomaker.com e-mail addresses. Updates will be available from the below link…
7/19/2019, 2:00 pm – The issue has been resolved.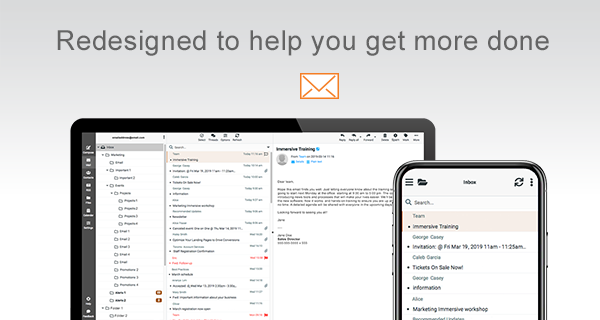 This announcement applies to customers who have a widomaker.com (or tni.net) e-mail address, and use Webmail.
Our e-mail server provider is updating our Webmail platform to provide you with a better e-mail experience. The new Webmail will improve the way you manage and send email, helping you get more done, whether you're at your desk or on the go.
Over the past several days some customers, with widomaker.com (or tni.net) e-mail accounts, reported receiving multiple unusual Mail Quota Warning e-mail messages, like the one, below. Additionally, the customers who received these messages were not close to reaching the maximum mailbox storage limit, which could generate a Quota Warning Message.
02/02/2019 9:07pm: Our e-mail server provider has posted a status update regarding an e-mail issue.
Investigating – We are currently experiencing intermittent issues with Cluster B on our Hosted Email platform. Users may experience issues logging in and using our Webmail interface, and with receiving email via external IMAP / POP connections. We will update you as soon as we have more information on the matter.
Feb 3, 2019 – 02:07 UTC
02/02/2019 10:36pm:
Resolved – Our Operations team has now resolved the intermittent issues we were having on Cluster B so full functionality and service has now been restored to the Webmail interface and inbound email delivery.
Feb 03, 2019 – 03:36 UTC
Our e-mail server provider has posted a status update regarding a mail sending issue. They are currently working to resolve the issue…
Investigating – We are experiencing mail delivery issue at this time and are actively investigating the problem. We will post additional information as we receive it.
Oct 30, 17:45 UTC
Update 4:00PM:
Our team has resolved the issues affecting our spam filtering service in both Cluster A and B.
All services are now back on-line for both Clusters.
Oct 30, 2018 – 19:54 UTC
(Updates will be added to the bottom of this post)
We are still making progress, and getting closer to completing the previously announced e-mail migration.
We will use this weblog (blog) post, here, to communicate the status of the migration, as progress is made. Once the migration is complete, we will post that information, here, and rename the title of this post to indicate the migration is complete. The migration IS NOT complete until we have made that announcement, here. Do not make any changes to your e-mail settings until we have announced that the migration is complete.
Upcoming E-mail Server Migration
We are planning to perform the, previously announced, upcoming e-mail migration of 2018, the first week of September. We are tentatively planning on, Tuesday, September 4th, 2018, with Wednesday as an alternate date. Please review the original announcement for important details.
The most important detail to be aware of is the Username format change. After the migration is complete (not before), you will need to update the Username setting in your e-mail software to use the new format. Previously, the Username, for e-mail, was the first part of your e-mail address, before the "@" sign. After the migration is complete, the Username specified in your e-mail settings must include "@widomaker.com" (without quote marks).
For example, in the past, if your e-mail address was example@widomaker.com, your Username was "example". After the migration is complete, the Username would be "example@widomaker.com".
We are working on a tentative schedule for the upcoming e-mail server migration.
We are planning to perform the migration sometime during the first week of, September, 2018. We are tentatively planning on, Tuesday, September 4th, 2018, with Wednesday as an alternate date. We will confirm the exact date and time, in the near future. Please stay tuned to Widomaker announcements by regularly visiting one, or more, of the following: