Phishing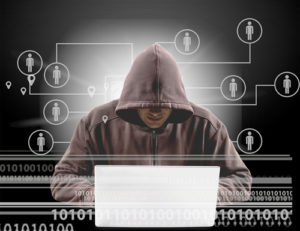 Phishing is the act of sending fake, misleading, or fraudulent messages in an attempt to trick recipients into providing personal information. This type of activity has been commonplace on the Internet for many years (since 1996). Avoid being the victim of Phishing e-mails. Exercise critical thinking when receiving any message asking for personal information. Learn more about Phishing by visiting Wikipedia, Microsoft, Google, CISA, and The Anti-Phishing Working Group.
Widomaker does not send out e-mail messages requesting personal account information including usernames and passwords.

Beware of fake web pages that impersonate Widomaker. Make sure the Address Bar, in your web browser, has the correct Widomaker address (URL) in it, before providing any information such as your username or password…
Review our weblog posts about Ways to Avoid Email Phishing Scams, and How to Recover from a Phishing Password Compromise.
Those who are interested in doing so can report Phishing e-mail messages using the following links…
Report Phishing websites or links using the following links…
Examples of Phishing e-mail messages are below. More recent examples of Phishing messages may be found in other, more recent, Widomaker weblog posts.
These types of message would never be from the company the message claims to be from. These messages should never be replied to. You should never click on any links or fill out any forms found in such
messages…
From: Widomaker Webmail
To: Undisclosed recipients:
Subject: Dear Widomaker Webmail Users, URGENT UPDATE NEEDED

Dear Widomaker Webmail Users,

We are really sorry for the inconvenience we are making you pass
through,we are having problem with our database due to our recent upgrade
and we cant find your data,please we need to rectify this problem before
the next 24 hours if not you won,t be able to send or receive email
with your Widomaker Webmail address.

Please fill the form below so we can rectify this problem as soon
as possible.

USER NAME:
PASSWORD:

NOTE:Your data and information will not be interfered with or tampered
we will just record your data back into our data base and send you an
email and after 24hours.

Kind regards,
1994 – 2008 Widomaker
All Rights Reserved
From: WidowMaker Customer Service
Subject: WidowMaker !!! ( Verify Your Account now)
To: x

Dear Customer,

Due to a few problems experienced in our service network, you are expected to undergo an account holders re-validation process in order to sort out some problems that may be encountered in our email service to you.

This process is not going to take long and will be characterized by certain lapses in our email services to you.

The Widowmaker® network will require you to complete the account details below and select a test question and answer (to serve as security code that will be needed in logging in to your account service during the duration of this process).

Full Name:
Address:

Widowmaker Account login:
Account Password:
*Test Question:
*Answer:
Enter the letter from the Security Image [input]

You will be sent a new confirmation alphanumerical password to that will only be valid during this period and can be changed after the process.

Thanks for your understanding.

Customer Service

Warning!!! Account owner that refuses to update his or her account before two weeks of receiving this warning will lose his or her account permanently.



More recent examples of Phishing messages may be found in other Widomaker weblog posts.
Posted: Dec 7, 2007
Updated/Reviewed: April 5, 2018