Residental Internet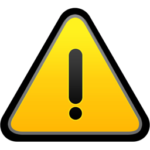 October 12 2020: Beginning about 12:30 PM ET, on Monday, October 12th, 2020, DSL customers, in the area of First Colony, and areas near Route 5, close to Jamestown, in Williamsburg, were unable to connect to DSL. The telephone company has confirmed there is an outage, in that area, that is affecting DSL service. The most recent update suggests they are still investigating the cause…
10/12/2020 16:57 EDT NEED TECH TO INVESTIGATE TCP AND ABCU CARD IN ALARM 1 Alarm On 1 OC3 Facility SHDSL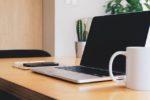 This post will be updated as necessary…
Hello,
As many communities are taking precautions for Coronavirus (COVID-19), some businesses and schools are encouraging their employees and students to work from home (WFH).
Has your Internet speed suddenly become unusually slow? Have you asked your Internet provider to test your connection, but found no connection issues? One of the apps, on one of your devices (computers, smartphones, tablets, etc.), may be consuming all of your available Internet upload or download bandwidth.
(Updates added to the bottom of article)
DSL users may find that their Internet connection seems much slower once they have upgraded a computer to Windows 10, or purchased a new computer with Windows 10. This may be due to Windows 10 downloading updates or sharing updates using what Microsoft calls Windows Update Delivery Optimization.
Note: The most recent updates on the issues, described below, will be added to the bottom of this post.
There is, as of 12/9/2016, a known issue affecting some Dial-up Internet access users. This issue only affects Dial-up users. All other services, including Broadband DSL, are unaffected. Our dial-up carrier partner has provided the following update:
As you may already be aware, Microsoft has been offering free upgrades to the latest version of Windows (Windows 10) to users of Windows 7 and 8.1. That free upgrade offer ends after today, Friday, July 29, 2016.
For a home user, Windows 10 is considered, by many experts, to be the most secure Windows version, so far. As a result, you may want to consider upgrading before the end of the free upgrade period, that ends today.
If you have not already upgraded, here is some information to help you decide if you want to keep your current version of Windows, or upgrade to Windows 10…
Continue reading →
We have been informed that some Widomaker DSL subscribers have recently been contacted by Verizon and have been asked to switch their telephone service from the traditional telephone service (POTS) they have now to new fiber based service.
Switching your telephone service from traditional service to fiber based service will (among other things) prevent your Widomaker DSL service from working, and reduce the choices you have regarding Internet service providers.
We want to remind all Widomaker DSL subscribers that making ANY changes to their telephone service may cause a temporary, or permanent (depending on the type of change), interruption to their DSL Internet service.
If you are considering making any changes to your telephone service, we suggest that you contact us first to discuss it, so we can determine if it is likely to cause an interruption in your Widomaker DSL Internet service.
For Widomaker customers, an Amazon Prime membership is a great addition to your Widomaker "Standard" or "Premium" DSL package*. Using Amazon Prime over your Widomaker DSL, or other "unlimited" broadband Internet connection, provides you with the following benefits…
Instantly watch over 40,000 movies and TV episodes with titles for everyone
Borrow books from the Kindle Owners' Lending Library
Get unlimited FREE two-day shipping with no minimum order size
Sign up for an Amazon Prime 30-Day Free Trial
* "Basic" DSL customers may contact Widomaker to upgrade their DSL package to "Standard" or "Premium" DSL for faster connection speeds that will work best with Video streaming services like Amazon Prime.
DSL customers who contact us to upgrade their Basic or Standard DSL package to the Premium DSL package can enjoy faster speeds and other premium Internet services that work better with the faster DSL speed. The following services benefit from the faster Premium DSL speed. Many of these services offer a free trial period for new customers…
Call (757-253-7621) or e-mail our office to inquire about upgrading your DSL speed to the Premium DSL package!
As of 3:30pm our Newport News call-center is without power. Currently we are on backup power but not sure how long that will last.
4:30pm – Power Restored by Dominion – All Systems Normal