Widomaker will soon start enforcing a new DMARC policy of "quarantine" on email from widomaker.com addresses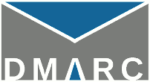 Dear Widomaker Users,
To further enhance email security, and comply with recently announced requirements from several large email providers, including Google and Yahoo, we are announcing an important update regarding our DMARC policy enforcement for widomaker.com and tni.net.  This announcement only affects customers with an email address ending in @widomaker.com or @tni.net.  There is a separate announcement concerning web and email hosting customers with their own custom domain names.
To find out what DMARC is, and how it can affect whether your email reaches the Inbox of your recipients, continue reading…

_dmarc.widomaker.com. IN TXT "v=DMARC1; p=quarantine;"
Beginning between now and February of 2024, we will start enforcing a DMARC policy of "quarantine" across our widomaker.com (and tni.net) email domain. This policy is an important step in safeguarding email communications against phishing attacks and email spoofing.
What is DMARC?
DMARC (Domain-based Message Authentication, Reporting, and Conformance) is an email authentication protocol designed to work in conjunction with SPF (Sender Policy Framework) and DKIM (DomainKeys Identified Mail). Together, these protocols help enhance email security by verifying the authenticity of incoming emails, reducing the risk of phishing, spoofing, and other email-based threats.
Why a policy of "quarantine"?
The enforcement of a DMARC policy of "quarantine" is a proactive measure that ensures only legitimate emails sent from your widomaker.com email address, through Widomaker's own mail servers, will reach the inboxes of your recipients.
What Happens to Emails that Fail DMARC with a policy of "quarantine"?
Emails that fail the DMARC check with the "quarantine" policy will usually be delivered to the recipient's spam or junk email folder. This ensures that potentially suspicious emails are quarantined, providing an additional layer of protection against phishing and fraudulent messages.
What Do You Need to Do?
For most of our users, no action is required. Our technical team will handle the implementation of the DMARC "quarantine" policy for the widomaker.com email domain.
However, if you send email from any sources that are NOT your desktop or mobile email application (Thunderbird, Outlook, Mac Mail, Android, iOS, Widomaker Webmail), please reach out to our support team for guidance.  For example, some marketing services or mailing lists will send email, on your behalf, claiming to be from your email address.  If you use any such services you should contact us for guidance.