security
This post is only applicable to customers who have their domain's email hosted on our Plesk hosting servers _AND_ (at least sometimes) access their email using the Horde webmail application. Note that most hosting customers use Outlook or Thunderbird to access their email, and do not regularly use webmail.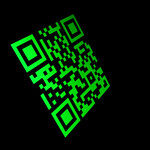 This is just a reminder that Two Factor Authentication (2FA) is available to protect widomaker.com personal email accounts, and Hosted Email Pro Enhanced Email accounts. Contact us if you need help enabling 2FA.
Multiple Netgear router models contain vulnerabilities that a remote attacker can exploit to take control of an affected device. Widomaker does not provide Netgear routers with our service, however, many of our customers may have purchased one, themselves, to use with their Internet service. If you are using one of the affected Netgear models, you should update or replace the device, immediately. Please continue reading to determine if your Netgear router model is affected…

This is just a quick note to remind customers to be vigilant when reading email.
In recent days there has been an increase in malware attacks by a family of malware, and cybercrime operation, known as Emotet. [1] The Cybersecurity and Infrastructure Security Agency (CISA) recently posted an update regarding Increased Emotet Malware Activity. [2]
Some main points, to be aware of, include…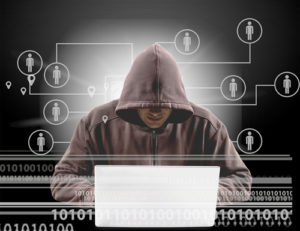 In recognition of National Cybersecurity Awareness Month (NCSAM), the Federal Bureau of Investigation (FBI) has released an article to raise awareness of phishing and spearphishing. The article provides guidance on recognizing and avoiding these types of attacks.
The Cybersecurity and Infrastructure Security Agency (CISA) encourages users to review the FBI article and CISA's Tip on Avoiding Social Engineering and Phishing Attacks. For more information on NCSAM, see the NCSAM 2019 webpage and the NCSAM 2019 Toolkit. Users can report suspected attacks to their local FBI office or to the FBI's Internet Crime Complaint Center at www.ic3.gov.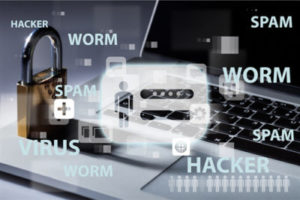 The Australian Cyber Security Centre (ACSC) has released a cybersecurity guide for small businesses. The U.S. Cybersecurity and Infrastructure Security Agency (CISA) has redistributed the guide and encourages small business owners and administrators to review the guide, which provides checklists to help small businesses protect themselves against common cybersecurity incidents.
Would you like help completing the cybersecurity checklist for small businesses at the end of the guide? Contact Widomaker to set up a time we, or a local partner, can review the guide with you and determine how to implement the recommendations in your small business environment.
Click the button, below, to review the guide…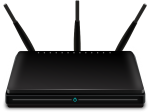 Cyber Actors Target Home and Office Routers and Networked Devices Worldwide
Note: Updates will be added to the bottom of this post. On, 6/6/2018, additional router models were added to the list of affected devices.
You may have heard, in recent news reports, about malware called VPNFilter, that has compromised "hundreds of thousands" of home and office routers.
It's important that all Internet users take action to secure their Internet router to avoid very real negative consequences. The items below briefly describe what steps are necessary. For those who are uncomfortable with any of the steps, after step number one, please contact Widomaker, a local computer shop, or the Support Department of the manufacturer of your Internet router, for guidance.
Attention: All website hosting customers who use the WordPress content management system on their websites, please see below…
On Oct 16 2017 US-CERT released Vulnerability Note VU#228519 after researchers disclosed "serious weaknesses in WPA2, a protocol that secures all modern protected Wi-Fi networks." They have named the proof-of-concept exploits, KRACK (key reinstallation attacks)…
The weaknesses are in the Wi-Fi standard itself, and not in individual products or implementations. […] To prevent the attack, users must update affected products as soon as security updates become available.
On, October 2, 2017, vulnerabilities (US-CERT VU#973527) were made public, by Google's security team, in Dnsmasq, a widely used software package included in many Internet-connected devices, such as routers, IoT devices, and Android devices. Exploitation of some of these vulnerabilities may allow a remote attacker to take control of an affected system.