Administrator
Our office will be closing early, at 3:30 PM, on Friday, May 7, 2021.
Our office will close early, at noon, on Monday, May 3rd, 2021.
In addition to the recent EFF Podcast, "Why Does My Internet Suck," this new Techdirt Podcast, "The Future Of US Broadband" fills in a lot of the details of how the state of broadband came to be where it is, and what challenges exist in moving forward, in the future. It features the CEO of Sonic, a California based, independent ISP.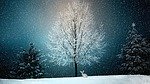 We hope that everyone has a happy and safe Christmas and New Year holiday. Please find our upcoming holiday hours, for the end of 2020, below…
12/17/2020 10:30 AM – This morning there appears to be an outage affecting DSL Internet connections, the scope of which is currently unknown, but may include many DSL users across the country.
12:30 PM, Nov. 30, 2020 – Our email server provider has notified us of a technical issue that may affect some customers with widomaker.com or tni.net email addresses, in addition to customers using Hosted Email Pro Enhanced Email…
Widomaker will be closed for Thanksgiving on, Thursday, November 26th, and Friday, November 27th, 2020. We wish everyone a very happy Thanksgiving and holiday weekend! We will be checking telephone messages, several times, during the day, on Friday. If you have a service related issue, please leave a detailed message.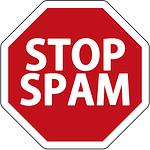 This announcement is only intended for customers who have their own custom domain name hosted on one of our Plesk hosting servers.
Today, we will be upgrading the Warden Anti-Spam plugin, on our Plesk hosting servers, to the latest major version.
October 19 2020, 2:00 PM – This announcement applies to web or email hosting customers, with their own domain names, hosted on our Plesk hosting servers.
We have scheduled a software upgrade, on our Plesk hosting servers on, Monday, October 26th, 2020, beginning around, 8:00 PM ET.