Webmail Platform Redesign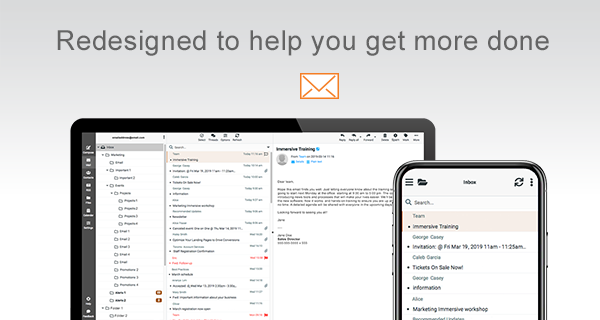 Update:
September 5, 2019, marks the official launch of our new Webmail! With improved workflows and a clean, mobile-responsive interface, our new webmail makes it easier to send emails, manage contacts, and more.
Once the new Webmail launches, users will no longer have access to the old interface.
This announcement applies to customers who have a widomaker.com (or tni.net) e-mail address, and use Webmail.
Our e-mail server provider is updating our Webmail platform to provide you with a better e-mail experience. The new Webmail will improve the way you manage and send email, helping you get more done, whether you're at your desk or on the go.
You can try out the new Webmail starting today. Simply select the "Preview" checkbox on the Webmail login screen.
Important: On, September 5, 2019, the redesigned interface will become the default experience, replacing the old Webmail. This refresh should not affect your inbox, contacts, settings or existing data.
What's new:
A clean, modern, easy-to-use interface
Mobile-responsive design with perfect tablet, smartphone, and desktop display
3-pane inbox view for more efficient email management
We're excited about the redesigned Webmail, and we know you'll enjoy it as much as we do. If you would like to learn more about this change, please check out our Webmail Cheat Sheet, to help you get familiar with the new interface.