spam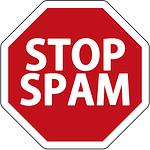 This announcement is only intended for customers who have their own custom domain name hosted on one of our Plesk hosting servers.
Our Plesk hosting servers make use of the #1 Open Source anti-spam platform, Spamassassin. Next week we will be implementing an additional anti-spam plugin (Warden Anti-spam and Virus Protection), on our Plesk hosting servers, to enhance the existing Spamassassin system. If you have a domain and e-mail hosted on one of our Plesk hosting servers, you may notice a reduction in the amount of spam/junk e-mail you receive. Additionally, you may see some additional controls and options, regarding spam filtering, in the Plesk control panel.
As with all anti-spam systems, it may require some tweaking at the individual level, before it works optimally. If you notice that some messages are being flagged as spam, that shouldn't be, please contact us so we can make appropriate adjustments to your individual settings.
Some customers may be experiencing incoming e-mail delays on 10/17/2017. Widomaker purchases spam filtering services, for widomaker.com (and tni.net) e-mail addresses, from a 3rd party spam filtering provider. All e-mail destined for a widomaker.com (or tni.net) address must pass through the spam filtering servers before it reaches Widomaker's servers.
On 10/17/2017, this spam filtering provider informed us of an issue, with their spam filtering servers, that is causing incoming mail to be delayed, if it was sent to users with a widomaker.com (or tni.net) e-mail address. They are working to resolve the issue.
Update 3:40PM: It appears that the spam filtering provider took some steps, in an effort to resolve the issue, that, while well-intentioned, caused some pending messages to be rejected, and returned to the sender. In that case, the sender will need to resend any messages that were returned to them. The majority of the delayed messages, however, should be delivered within several hours. The underlying issues appear to have been resolved. Normal e-mail delivery, to and from the spam filtering servers, appears to have resumed.