Monthly Archives:
July 2013
July 11, 2013, 1:16PM
Today's recent storm has caused some issues when trying to contact our office by telephone. Currently you can call our office but we will not be able to answer your call. You can leave a message but we will not be able to listen to your message until the storm related issues are resolved.
Please feel free to call and leave a message. We will try to return your call during business hours once the issues are resolved.
Also, feel free to e-mail us instead of calling.
All Widomaker Internet and web hosting services remain unaffected. Only calling our office by telephone is affected by today's storm related issues.
DSL customers who contact us to upgrade their Basic or Standard DSL package to the Premium DSL package can enjoy faster speeds and other premium Internet services that work better with the faster DSL speed. The following services benefit from the faster Premium DSL speed. Many of these services offer a free trial period for new customers…
Call (757-253-7621) or e-mail our office to inquire about upgrading your DSL speed to the Premium DSL package!
In an effort to block more spam, and better avoid spam related issues, new anti-spam software from Parallels has been added to the Plesk web hosting server. Any web hosting customers who notice any new issues regarding spam blocking should contact our office to report them.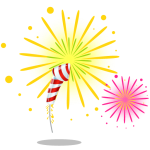 Our offices and phone support will be closed during Thursday July 4th, 2013.  We will resume normal hours on Friday July 5th.  All systems will remain monitored during the holiday.
Have a safe and fun weekend 🙂