MVNO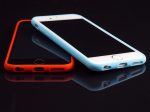 Most everyone has a cell phone. For many, the cell phone bill is a significant cost every month, and can be a financial burden, even if it's a necessary one.
Some cell phone users choose their cellular provider because of their location. If only one provider provides good signal to a location, then alternatives may not be available.
However, for cell phone users in areas that receive good signal from several providers, there may be more competitive options than many cell phone users realize.