How to Cut Costs on Your Cell Phone Bill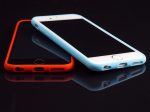 Most everyone has a cell phone. For many, the cell phone bill is a significant cost every month, and can be a financial burden, even if it's a necessary one.
Some cell phone users choose their cellular provider because of their location. If only one provider provides good signal to a location, then alternatives may not be available.
However, for cell phone users in areas that receive good signal from several providers, there may be more competitive options than many cell phone users realize.
In addition to the handful of well known mobile network operators (cellular companies), there are also MVNOs (Mobile Virtual Network Operator). Wikipedia explains, "An MVNO enters into a business agreement with a mobile network operator to obtain bulk access to network services at wholesale rates, then sets retail prices independently." [1]
Choosing an MVNO for your cellular phone service can, for many use cases, result in greatly reduced cell phone bills.
I've had experience with two well-regarded MVNO cellular providers and would like to share them with you, but first some terms need to be defined…
Postpaid: Users are billed, after the fact, according to their usage of mobile services (calls, texts, and data).
Prepaid: Users buy credit, in advance, which is used to pay for mobile service usage (calls, texts, and data). Once the credit is exhausted, then access to the mobile network is denied, until more credit is purchased.
For cell phone users who prefer the Postpaid billing method, I would recommend checking out Ting. Ting started offering cellular phone service in 2012, and is well-regarded for their customer service. They can offer service over the Sprint or T-Mobile cellular networks.
For cell phone users who prefer the Prepaid billing method, and who receive good signal from the Sprint cellular network, I would recommend checking out, Tello. Tello is a more recent addition to the MVNO marketplace who began offering cellular phone service in 2016. They offer prepaid "plans" with affordable rates from $5 to $39 (as of June 2018).
Both Ting and Tello allow customers to purchase a new phone to use on the service, or, in some cases it's possible to use your existing phone, if it's compatible, and meets some additional requirements.
If you have a large monthly cellular phone bill, it may be worth your time to investigate some other options, such as Ting and Tello, which have the potential to reduce your typical monthly cell phone bill.
Good luck! Hope this helps you locate some ways to save money!
Footnotes:
[1] Wikipedia contributors. (2018, May 27). Mobile virtual network operator. In Wikipedia, The Free Encyclopedia. Retrieved 20:35, June 5, 2018, from https://en.wikipedia.org/w/index.php?title=Mobile_virtual_network_operator&oldid=843201161