Web Browser Suggestions
We here at Widomaker are frequently asked which web browsers we like and use. We try to provide the best suggestions regarding Internet related services or software. Many of us have several web browsers installed on our desktops, laptops, and mobile devices, that we use for different tasks, or for testing purposes. So without further delay, here are the web browsers, starting with the newest, we like to use:

Brave Browser: Brave Browser is a free and open-source, user focused, web browser with some unique features. Brave is based on Chromium (Google Chrome is also based on Chromium). Brave has built-in blocking of ads and website trackers. Brave is also developing a new system to promote privacy-respecting ads, in an attempt to avoid many of the privacy and security issues caused by the current Internet ad ecosystem. The Brave Browser may be downloaded from: https://brave.com/wid124
If you use the new Brave Browser for 30 days, they'll reward Widomaker with a bonus! Try this new browser and support Widomaker…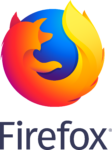 Mozilla Firefox: Firefox is brought to us by the fine folks over at Mozilla. Since the early 2000s Firefox has made a name for itself being a free and open-source, reliable, multi-platform, modern web browser. Recently Firefox has added new features related to tracking protection, password storage, and data breach notifications. Firefox may be downloaded from: https://www.mozilla.org/en-US/firefox/
Those are our favorites. Some other web browsers that we will occasionally make use of include Microsoft's new web browser, Microsoft Edge. Note that the continued use of Microsoft's previous browser, Internet Explorer, is discouraged, with Microsoft suggesting Edge, instead. Additionally, we sometimes use Google Chrome, but recently have preferred Brave Browser as an alternative to Chrome.
Regardless of which browser you choose as your daily driver, make sure it is up-to-date.