Monthly Archives:
November 2011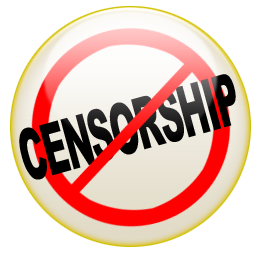 The US Congress is considering America's first system for censoring the Internet. Despite public outcry, the Internet Censorship bill could pass at any time. If it does, the Internet and free speech will never be the same.
SAY "NO" TO INTERNET CENSORSHIP
Please take a few minutes to learn more and contact your elected officials to oppose the Stop Online Piracy Act (SOPA) and the PROTECT IP Act (PIPA). Use the links below…
http://americancensorship.org/
https://www.eff.org/deeplinks/2011/11/protect-ip-act-very-real-very-bad-call-now-block-it
https://wfc2.wiredforchange.com/o/9042/p/dia/action/public/?action_KEY=8173
Learn more about these and similar issues by visiting the Electronic Frontier Foundation (EFF)
This video helps to explain the issues with these bills…
In observation of the Thanksgiving holiday weekend, our offices and support lines will be closed. Phone support will be available on Friday, November 25th, at our normal 8am to 8pm EST (however the office will be closed Friday as well), then Saturday 10am to 4pm as normal. All systems will remain monitored and any status updates can be found here, as well as by calling our support lines and listening to the automated message system greeting.