Administrator
We will be closed on, Monday, July 2nd, 2018, and on, Wednesday, July 4th, 2018.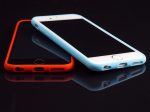 Most everyone has a cell phone. For many, the cell phone bill is a significant cost every month, and can be a financial burden, even if it's a necessary one.
Some cell phone users choose their cellular provider because of their location. If only one provider provides good signal to a location, then alternatives may not be available.
However, for cell phone users in areas that receive good signal from several providers, there may be more competitive options than many cell phone users realize.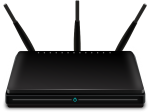 Cyber Actors Target Home and Office Routers and Networked Devices Worldwide
Note: Updates will be added to the bottom of this post. On, 6/6/2018, additional router models were added to the list of affected devices.
You may have heard, in recent news reports, about malware called VPNFilter, that has compromised "hundreds of thousands" of home and office routers.
It's important that all Internet users take action to secure their Internet router to avoid very real negative consequences. The items below briefly describe what steps are necessary. For those who are uncomfortable with any of the steps, after step number one, please contact Widomaker, a local computer shop, or the Support Department of the manufacturer of your Internet router, for guidance.
Widomaker will be closed on, Monday, May 28, 2018, for Memorial Day.
[Updates will be added to the bottom of this post]
Based on recent trouble reports, it appears there is a telephone company outage that is affecting most DSL Internet customers in the, Williamsburg, VA, area. The outage appears to have started around, 5:00PM, on Friday, May 11th, 2018.
Introduction
There are some upcoming changes related to @widomaker.com e-mail accounts, e-mail settings, and pricing for e-mail accounts.
Attention: All website hosting customers who use the WordPress content management system on their websites, please see below…
Reminder… Widomaker will never ask for your password, credit card, or other personal information via e-mail! Make sure to never provide that type of information in response to an unsolicited e-mail message.
As of 5:30pm, on Thursday, January 18th, 2018, one of Widomaker's server providers has experienced an unexpected network outage at one of their datacenters. They are aware of the issue and are working to resolve the outage.
As of about, 3:00pm ET, on Dec. 11, 2017, Widomaker's Plesk web hosting server, that provides services to customers using their own domain names to host web pages and/or e-mail, is experiencing a partial network-related service issue. This issue only affects web hosting customers using Widomaker's Plesk hosting server. The server and network provider has provided the following information:
We appear to be experiencing a partial network-related service issue that is service affecting for some customers. We are aware of the problem and are busy trying to get it to resolution. Our technicians will provide further details once the issue has been resolved. Our number one priority is completely restoring service to optimal levels for you and any other affected party. We sincerely apologize for any problems this issue is causing for you and want to assure you that we are on top of it.
Affected customers may be unable to open their web site, or access e-mail, until the issue is resolved. We apologize for the inconvenience and hope that the server provider resolves the network issue quickly.