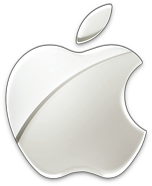 Some of our technical support staff has taken it upon themselves to become "Mac Savvy".  Thus offering the customers of Widomaker who are Mac Owners using OS X Snow Leopard and above, improved technical support.
Over the next few weeks you will see changes to our Online Support section that will give better help in setting up your Mac for use with Widomaker services.
Currently our Mac Support Specialists are available Monday through Friday 8am to 4pm via phone support, as well as you are welcome to come visit them here in our office.  (No Appointment Necessary)
You can get help with setting up your email in Mac Mail, using Firefox, Safari and get tips on what software to use to protect your Mac from harm on the net.  As well as we can help you with wireless and integrating your Mac into your home network.  This and more!